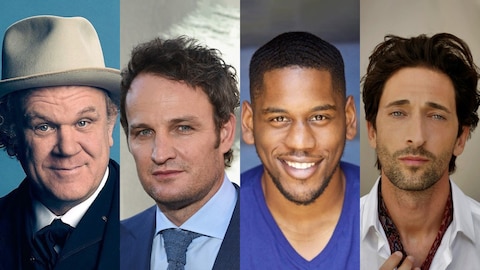 PREMIERES 2022
Winning Time: The Rise of the Lakers Dynasty
HBO is going back in time, following the professional and personal lives of the 1980s Los Angeles Lakers, one of sports' most revered and dominant dynasties. The series is based on Jeff Pearlman's book Showtime: Magic, Kareem, Riley, and the Los Angeles Lakers of the 1980s. Adam McKay (Succession, Q: Into the Storm) is executive-producing, as well as directing the pilot episode. Adrien Brody, John C. Reilly, Jason Segel, Sally Field, Jason Clarke, Quincy Isaiah, and Solomon Hughes are among the cast. Find out more about the characters below.
Jerry West (Jason Clarke)
The cantankerous tortured genius of basketball, Jerry West ought to be the perfect man to build the Lakers into a dynasty — if only he can get past his own worst enemy: Jerry West.
Magic Johnson (Quincy Isaiah)
As gifted in the game as he is magnetic in his life, his fast-paced, captivating style of play revolutionizes the sport of basketball even as his style of celebrity transforms the social fabric of the culture.
Kareem Abdul-Jabbar (Solomon Hughes)
His intelligence, talent, and political activism have made him a living legend, but his introverted nature leads him to be misunderstood by not only the public, but his own teammates. Deeply sensitive after a lifetime of betrayals, the arrival of rookie Magic Johnson sparks his gradual journey to open up to those around him — a quest that re-inspires his love of the game.
Jerry Buss (John C. Reilly)
A self-made millionaire whose success has only amplified his proclivity for risk. Buss redefines American sports, celebrity, and wealth by transforming the Lakers into a dynasty, but his house of cards threatens to collapse on him — and the people he loves most.
Pat Riley (Adrien Brody)‌
The legendary head coach of the Showtime era, Pat Riley led the Lakers to four NBA championships – and unprecedented superstardom. His iconic style, confidence, and fast-break offense defined 80's basketball and influenced pop culture at large.
SEE MORE CHARACTERS